Caring for your eyes is an important part of your overall health. Part of your health and care for your vision is to have regular eye exams. When your vision changes and you need a new or different prescription, they are only valid for 1 to 2 years.
When you receive a prescription from your optometrist, there is an expiration because over time, your eyes will change. If you wait too long to fill your prescription, it might not meet your vision needs. Your vision can change and you have the wrong prescription, it can make your vision worse.
Depending on your condition, consistently using the wrong prescription can have negative impacts on your health if you are trying to correct refractive conditions. It can revert the progress that you have made if you continue to wear the wrong prescription for extended periods of time. Wearing these for multiple hours or even days may not cause damage but for weeks and months, could have negative effects.
Why are Accurate Eye Prescriptions Important?
Your vision can change over time. If you wait too long and have the wrong prescription, you might suffer from symptoms that could worsen your vision and affect other areas of your health. Symptoms that you could suffer from that can be caused from the wrong prescription are:
Headaches – if you have started wearing a new or different prescription recently and are starting to suffer from frequent headaches, this could be caused by your new prescription. Your eyes will be struggling and it can increase your risks of having more headaches
Vertigo – while many people often associate vertigo with inner ear issues, you may have symptoms of vertigo caused by a wrong prescription. If you feel dizzy while sitting, can trouble with your depth perception, and are starting to feel off balance, this could be due to having the wrong prescription
Blurred vision – should you struggle to see clearly with your new prescription, your prescription could be incorrect. If it is not valid and your eyes have changed, you will need to be rechecked
Eye strain – has many symptoms on its own. If you are fatigued, have red eyes, itchy, burning, or have pain around your eyes after getting a new prescription, this could be caused by having the wrong prescription
While you may suffer from these symptoms with your new prescription and it may lead you to think that your vision has changed, it might be wrong corrective lenses being used for the wrong task. These symptoms can be indicators of having the wrong prescription to adequately correct your vision needs, it could also mean that you are using your corrective lenses for the wrong task.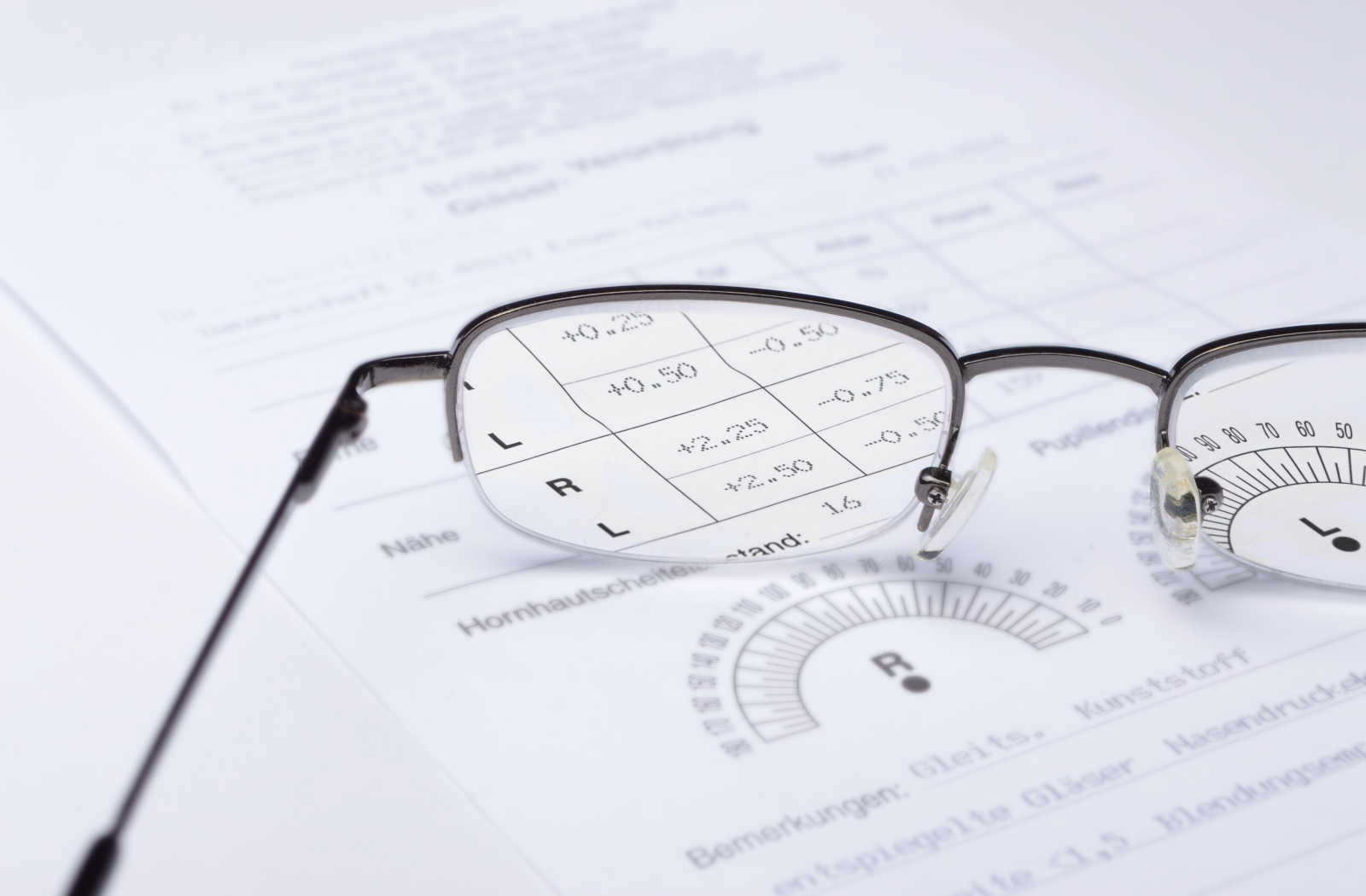 Should I Have Different Prescriptions for Different Tasks?
Our vision needs can be complicated at times. While some patients may need corrective lenses for reading or many close up tasks such as being on the computer, you may be suited to having different corrective lenses for different tasks.
Many people suffer from symptoms of eye strain due to the blue light emitted from digital devices and various screens that we need to look at for long periods of time throughout the day. For many, having different lenses, with or without corrective measures can help relieve some vision issues.

Depending on the conditions that you might be suffering from, you may need to have different prescriptions for different day to day tasks. Many people benefit from glasses or contacts that aim to help with reading or looking at close up material. For some, having alternate corrective vision wear for further distances for other tasks such as driving and night tasks, can be beneficial.
How Often Should I Get My Prescription Changed?
If you are noticing that your vision has changed recently, it could be due to your vision changing. Having regular eye exams can ensure that your optometrist is able to meet your vision care needs. Depending on your age range, your vision could be changing more rapidly. When you start to see that you are suffering from more aggravated symptoms, it could mean that you need to have a visit to your optometrists.
Ensure Your Prescription is Updated by a Professional Optometrist
The doctors at Broadway Eyecare can make sure that your vision is taken care of and you are able to have your needs met. Book your appointment today with our eye care professionals. Your health is important to us and your vision needs are our top priority.