If you wear glasses and spend a lot of time in the sun, how do you protect your eyes? Some may tediously switch between their prescription glasses and sunglasses, but why sacrifice clear vision for sun protection?
With prescription sunglasses, you can have the best of both worlds; protection from the sun while still having clear vision. If you're unsure about investing in a pair, continue reading and learn about the 5 advantages of prescription sunglasses.
What are Prescription Sunglasses?
Prescription sunglasses have your corrective prescription built into the lens, allowing you to protect your eyes from the sun without sacrificing your vision. You can find prescription sunglasses for almost all corrective powers. Bifocal and progressive lens options are available if you have presbyopia.
Prescription sunglasses can benefit anyone needing frequent sun protection, but how are they better than your average pair of sunglasses? Prescriptions have 5 advantages over average non-prescription sunglasses, many you may not notice until you try on your new pair of personalized lenses.
5 Advantages of Prescription Sunglasses
Without a pair of prescription sunglasses, you may be used to blurry vision when protecting your eyes. Switching between your glasses and sunglasses may seem normal when spending time outside, but it doesn't have to be. The advantages prescription sunglasses offer may be worth any additional costs.
Prescription sunglasses offer many benefits, including:
Clear, Crisp Vision
Clear, crisp vision in any light is one of the main advantages of prescription sunglasses. You can have a pair of sunglasses for almost any refractive error, including:
Whatever type of refractive error you have, your optometrist can provide prescription sunglasses so you can enjoy clear vision in the sunshine.
Remove Glare
You can remove glare from your vision with polarized prescription sunglasses. By blocking the horizontally traveling light rays usually reflecting off of water, snow, or the hood of a car, you experience little to no glare.
Removing glare from your vision can:
Increase comfort
Reduce eye strain
UV Protection
Getting sunshine can be beneficial for many people; you can manage your calcium levels and reduce inflammation. Despite its benefits, the sun can do more damage than you think. Without proper eye protection, the sun can potentially damage your eyes.
Overexposure to UV light can cause:
You can reduce the risk of overexposure by investing in a pair of 100% UV-blocking sunglasses. With high-quality sunglasses, you can enjoy your time in the sun; without worrying about potentially damaging your eyes.
Personalized Lenses
High-quality prescription sunglasses are personalized; you can customize them to fulfill your needs. If you have a habit of scratching your lenses, you can add scratch-resistant features. You don't have limited choices; you can make your pair of prescription sunglasses feel like your own.
Some possible customization options include:
Everything You Need in One Pair of Sunglasses
One of the benefits prescription sunglasses offer is versatility. Your sunglasses have everything you might need in a pair of lenses. You don't need to sacrifice clear vision for sun protection; you can have both.
Prescription sunglasses have many benefits, but each person is different. Evaluate what your eyewear needs are before you make any final decisions. If you're debating getting yourself a pair of prescription sunglasses, how do you know they are worth the investment?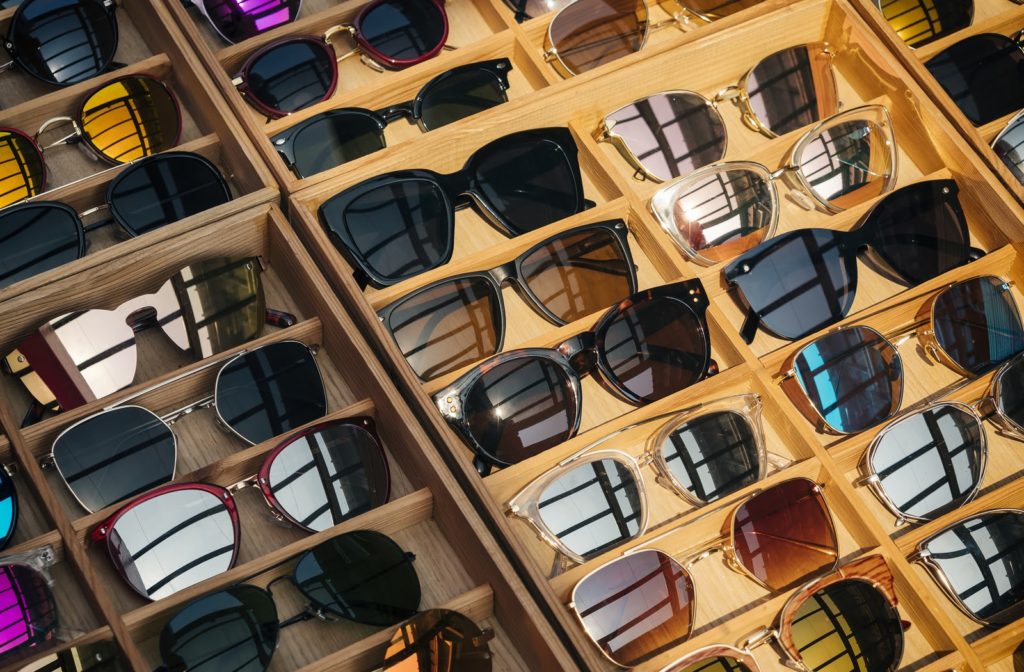 Are They Worth the Investment?
There is no doubt prescription sunglasses have benefits, but you should assess your personal needs before committing to any purchases. Taking time to think about eyewear needs can help determine if prescription sunglasses are right for you. If you're on the fence, try the following:
Think About Your Lifestyle
If you're more of an outdoors person, drive a lot during the day, or live an active lifestyle, prescription sunglasses may be a good option for you. Ask yourself what situations you are frequently in where a pair of quality sunglasses can benefit you. If your lifestyle can benefit from some extra sun protection, consider looking into prescription sunglasses.
Speak With Your Optometry Office
Your eye care provider can give you advice if you're unsure about prescription lenses. Ask about how these sunglasses can fit in with your vision needs and lifestyle. Besides offering you advice, your optometry office can ask you the right questions to determine if prescription sunglasses are the right choice.
Speaking with your optometrist can provide you with a new perspective. They can help you through the process of purchasing your new pair of prescription sunglasses and answer any questions or concerns you may have.
Protect Your Eyes Without Sacrificing Clear Vision
No one should have to sacrifice clear vision to protect their eyes from the sun. You can enjoy sunny days without worrying about damaging your eyes by investing in a pair of prescription sunglasses.
If you're interested in buying a pair of prescription sunglasses, contact your optometrist. They can address any question you may have and guide you through the process of ordering your new shades.