Visual Acuity vs Visual Ability
When most people think of visual ability, they likely think of how well they can see—with or without eyeglasses or contact lenses. But vision is more than how clearly you see.
Many parts of the eye, from cells to muscles, control eye movement, health, and vision. As a result, your eye may be capable of clear vision but lack the support or development necessary for effective vision. A lazy eye is an example of an eye condition that may not affect visual clarity but can change how well you see.
What Is Lazy Eye?
Amblyopia, or lazy eye, occurs when there is a lack or loss of eye development. A lazy eye can appear in both eyes. However, it's most common in one eye, as the lack of development can result from the brain favoring one eye. The brain might ignore the signals received from the "lazy eye," leading to vision difficulties.
Lazy eye can also develop when there is a significant difference in nearsightedness (myopia) or farsightedness (hyperopia) between the 2 eyes. The condition usually develops before age 6.
The most apparent sign of amblyopia is a misaligned eye (eye turn) or eyes that don't appear to work together. However, appearance may not be the first symptom. Some early signs of amblyopia include:
A tendency to bump into objects (on one side)
An eye turning inward or outward
Double vision, squinting, or shutting one eye
Poor depth perception
Dominant Eye vs. Lazy Eye
Like being left-handed or right-handed, we also experience eye dominance. Your dominant eye doesn't necessarily have 20/20 vision, but it does have more significance for visual input. There is some correlation between which hand is dominant and which eye, but you may also be right-hand dominant with a left dominant eye.
In many people, there is only a slight difference between eye dominance. But, with a lazy eye, the dominant eye has better-developed vision.
Having a preferred or dominant eye is normal and does not indicate amblyopia. However, when there is a significant difference or the brain ignores input from the non-dominant eye, development may be impeded in the non-dominant eye.
Amblyopia Development Risks
Children's eye exams are crucial for detecting conditions affecting eye development. A child's first eye exam should be scheduled between 6–9 months of age, followed by another at least once between ages 2–5. Your child's optometrist may recommend more frequent eye exams if they are at risk for vision problems.
Some risk factors for amblyopia include:
Family history of amblyopia or strabismus
Premature birth or developmental disabilities
Significant refractive errors (myopia, hyperopia, astigmatism)
Strabismus (crossed eyes or eye turn)
Visual deprivation of one eye (congenital cataract, ptosis)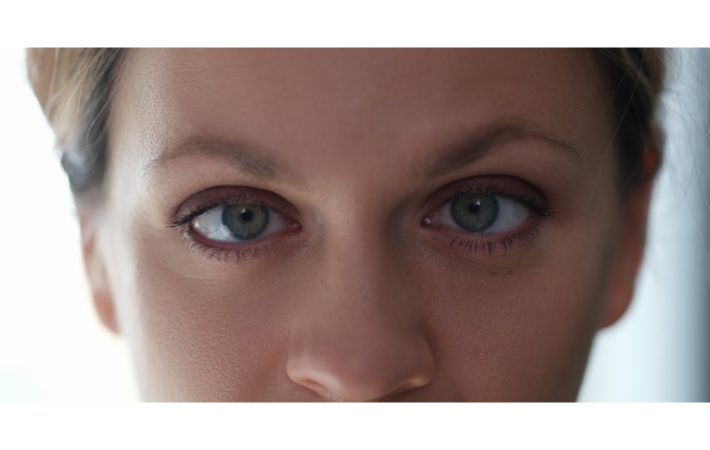 Adult Amblyopia
Amblyopia is commonly diagnosed and treated in children. It was once believed amblyopia could only be successfully treated in children under 10. However, it is possible to improve vision challenges caused by amblyopia at any age.
Lazy eye affects approximately 5% of adults. The condition may have been present since childhood or developed later. In the case of childhood development, the condition may become suddenly noticeable as an adult. Adult-onset usually includes double vision.
Many of the same treatment methods for children can still be successful in adults. An optometrist can assess your eye health and vision to recommend a customized treatment plan.
Treating Lazy Eye
There are multiple treatments for amblyopia. An eye care team may use a combination of tools and vision therapies to achieve successful results. Some standard treatment options include:
Eye patching
Prescription lenses
Prisms
Surgery
Treatment can be more effective in children because their vision is still developing. However, it's possible to retrain the visual system at any age. Vision therapy teaches the eyes to work together to prevent amblyopia from recurring in children and adults.
Eye Patching
Wearing an eye patch over the dominant eye ensures a patient practices using their weaker eye. Over time, exercising the weaker eye allows it to get stronger. The patch may be worn for a minimum of 2 hours a day but can be prescribed for all-day wear.
Prisms
Prisms can help improve communication between the eyes and the brain. They can be added to prescription lenses to deflect light to improve focus.
Eye Drops
Atropine eye drops dilate the eye's pupil. The drops can be added to the dominant eye, causing blurry vision and encouraging the use of the weaker eye. Eye drops can be an alternative for eye patching, particularly in young children likely to pull off the patch.
As the drops can cause light sensitivity and blurry vision, the drops may be prescribed for weekends only, evenings, or an alternative schedule.
Surgery
The surgical solutions for amblyopia depend on the cause. For example, amblyopia caused by cataracts may require cataract surgery before vision therapy can address binocular vision problems. Strabismus surgery, where muscles are tightened or loosened to improve eye alignment is sometimes required.
Improve Vision at Any Age
Treating vision problems early can significantly improve life-long vision. But optometrists can treat many eye problems at any age. Contact our eye care team if eye discomfort or vision challenges affect your everyday life.
When you visit Broadway Eyecare or any of our YXE Vision Group locations, you'll be treated to outstanding optometric care. Book an appointment today!